There is nothing quite like the feeling you get when you score a point. If you are an athlete, like me, you will most probably be able to relate to that rush of excitement that bursts from your heart and goes gunning across the rest of your body when you arc the ball through the net, fire the arrow into the bull's eye or in my case, accelerate a sword point at blinding speeds and hit an opponent's body.
This is fencing.
My name is Dimitri Coutya. This is my story.

I was born in 1997, and I have to say, I've been leading a fairly interesting life so far… and not just because my hobby is travelling the world and trading lightning fast sword tip blows with hordes of athletes.
I got knocked over by a car at the age of two. This left me with a T-4 level spinal cord injury, which means that I cannot move or feel anything roughly below my chest level and I have to push a wheelchair in order to move. This also means I have been exposed to a range of emotions and experiences, some bad, some good.
There are those of you who will have read the previous paragraph and potentially thought that, disability aside, I am not too different from you. And you would think right. The fact that I use a wheelchair is both enormous and insignificant simultaneously. It's bound to be a big part of my life. But that is ok with me, and I continue to do the things I love regardless. So that's what I want people to bear in mind. Focus on what I do, not on what I sit on.
I started off my introduction to sport as a small boy in 2005, when I started to play wheelchair basketball. This was an amazing game for me, and it is what gave me my dream of being a great Paralympic athlete. So I continued basketball in pursuit of this dream. I kept playing for years afterwards. I also swam once a week. I never really enjoyed swimming as a sport itself, I preferred the fast pace of wheelchair basketball. I also began to play wheelchair tennis a couple of years later. But my love for sport really began with my fencing.
I fenced for the first time as a games option at my school. I then won two bronze medals at my first two competitions, the 2009 Chichester Open and the 2011 UK School Games. I was then offered to train with the GB squad right after the School Games, and this training is what led me to where I am now, current triple national champion (2014), current U23 World Champion (2013) and a guy with a determination to achieve so much more.
And that determination has paid off. I became a Paralympian, becoming one of 264 British athletes to compete in Rio 2016. I fell short of a medal this time. It's not over. I have already begun to gear myself towards Tokyo 2020, where I will compete stronger than ever. The only thing missing is you. I need the support of everyone who happens to visit this website and read this story. I need you to share it out to friends and family, whether you see this through a friend or stumble across it by chance in the early hours, to help me give that little boost of morale that I may need to help push me on this long journey. I have wonderful family and friends who help carry me along, and a great set of coaches who cheer me on and instruct me, both at home and on the battle grounds of competition.
I'm trying to achieve my dream and make something of myself, and you can do that by reading this and rallying behind me. I've had my experiences. I have my drive. I just need you.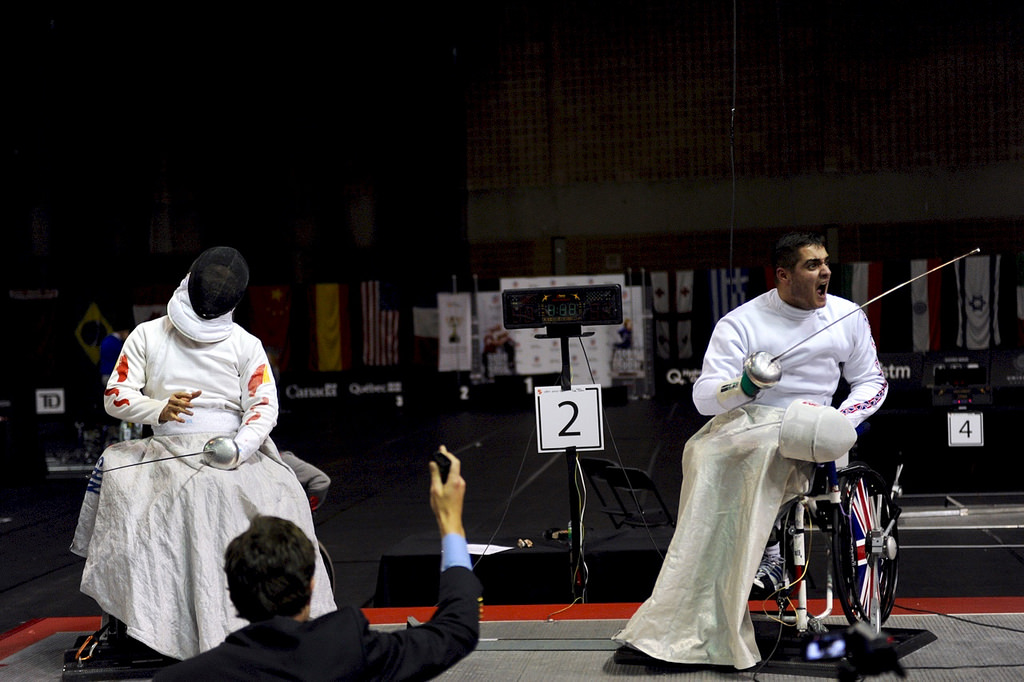 Photo Courtesy of Heather Maclaren -
Full Set